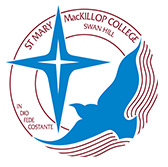 53 McCrae Street, Swan Hill VIC 3585
CDF Pay
CDF Pay is an online payment method to enable you to order your child/rens lunches. Students will continue to be able to order and pay for their lunch at the Canteen before school or at recess and can use eftpos at the Canteen if they have an eftpos card. Lunch orders can be made online up to 7 days in advance.
We hope that this will be a stress free way that you can ensure that your child has lunch, if they are not able to bring their own. Lunch orders will be ready and available at the Canteen at the beginning of lunchtime. Students who order their lunch may move directly to the front of the Canteen line to collect their lunch.
A guide to how you can set up your CDF Pay oline ordering profile is below in PDF form. If you have any questions about setting up your CDF Pay online ordering profile, please make contact with the Front Reception Staff at the school on 5032 9771.
Creating pathways for students in Year 10, 11 and 12
Enrol now for 2022
Offering 24 Authority subjects and 19 Certificate courses.
St Mary MacKillop College is a Year 7 to 12 coeducational Catholic secondary school. Since its inception in 1985 the College has expanded and now caters for 430 students.
Enrol Now
News
School Production – Little Shop of Horrors
July 29, 2021
The School Production has been postponed due to COVID-19. This year's production is Little Shop of Horrors. Seymour Krelborn is a meek and dejected assistant at a floral shop who happens upon a strange plant, which he affectionately names "Audrey II", after a girl who he adores.  New showtime details are as follows: Wednesday 15th September …
Continue reading "School Production – Little Shop of Horrors"
Subscribe to our newsletter